Tritton Trigger Stereo Headset for Xbox 360 / PC
Trigger Stereo Headset
TRITTON's officially licensed Trigger Stereo Headset delivers a comfortable, high-quality audio experience for Xbox 360 gaming. Providing the ability to adjust your chat volume and voice volume separately and on-the-fly, the Trigger is the ideal plug-and-play USB headset for all your Xbox 360 gaming needs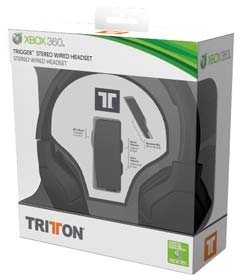 Separate Game and Voice Volume Controls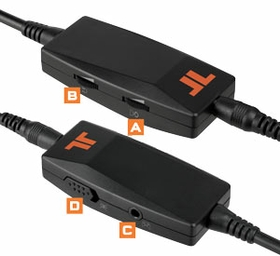 If the chatter from your opponent gets distracting and starts to hinder your online gameplay experience, just turn a dial on the in-line audio controller (A) to tune them out. Game volume (B) can also be adjusted on-the-fly so you can drown out your foe's voice but still hear stealthy in-game footsteps creeping up behind you. Use the integrated headset port (C) to effortlessly connect the Trigger to your controller, and mute/unmute the microphone with the flick of a switch (D).
Precision-Balanced, Amplified 40mm Speakers with Neodymium Magnets
Utilizing the highest quality drivers available for use in commercial headsets - - Neodymium - - high-fidelity game and chat audio is pumped through a pair of amplified 40mm speakers for deep bass and crystal-clear highs.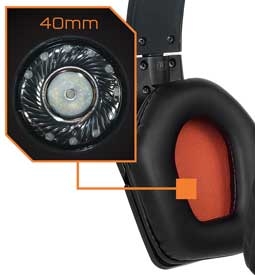 Flexible Performance Mic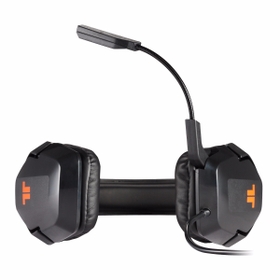 Fixed microphones may not always properly align with your mouth, resulting in decreased sound quality when communicating over Xbox LIVE. Problem solved with the Trigger's flexible solution - - it provides the freedom to bend the mic into a position that's optimal for picking up your voice. The unique design allows the mic to fold up and out o